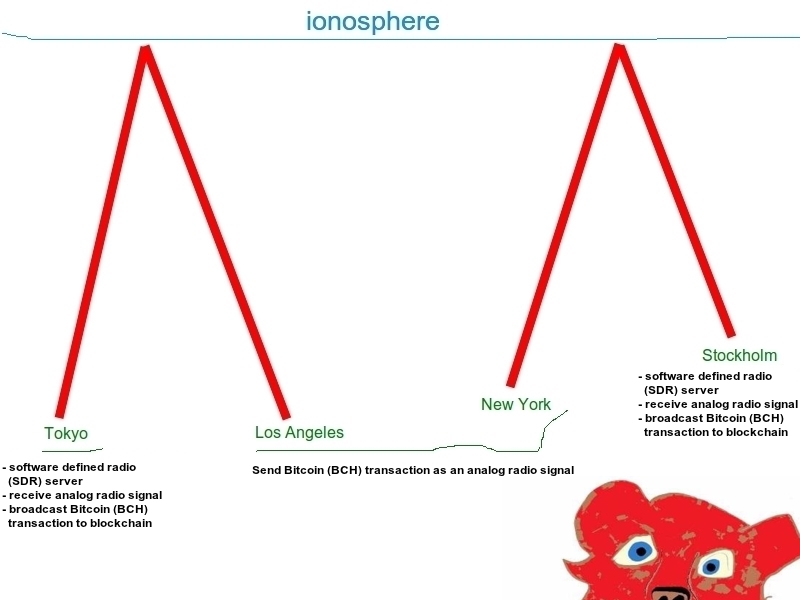 How to broadcast a Bitcoin transaction without internet - Send analog radio signal to software defined radio (SDR) server
Is this possible?
It looks like this would be possible with
Skywave Linux
Or you could install all the software on any Linux distribution.
It appears to be
ham radio
. For those who aren't familiar, you bounce radio signals off of the
ionosphere
(you don't need much, at minimum a cheap radio that send and receive).
The locations used in the featured image are just for example.