Over the course of the last few months I've read a number of comments at a number of blogs and forums (and at least once here at the Bitcoin Forum) in which there is some speculation regarding Amanda B. Johnson of
The Daily Decrypt
newscast (youtube) that she is a purportedly a paid model (for Dash and other altcoins) and that she's not really and truly into cryptcurrency.
With all due respect, I disagree.
I believe that she's sincere and here's what I've learned about her -
She's a libertarian and a student of Austrian economics
. I'm not certain when she started using the "
Amanda B. Johnson
" name but before that she was known by the name
Amanda Billyrock
. Perhaps she's married now (she often refers to some guy in her newer videos as her 'manservant', lol) and her husband's surname is Johnson.
In any event here she is back in
2012
with
Ron Paul
: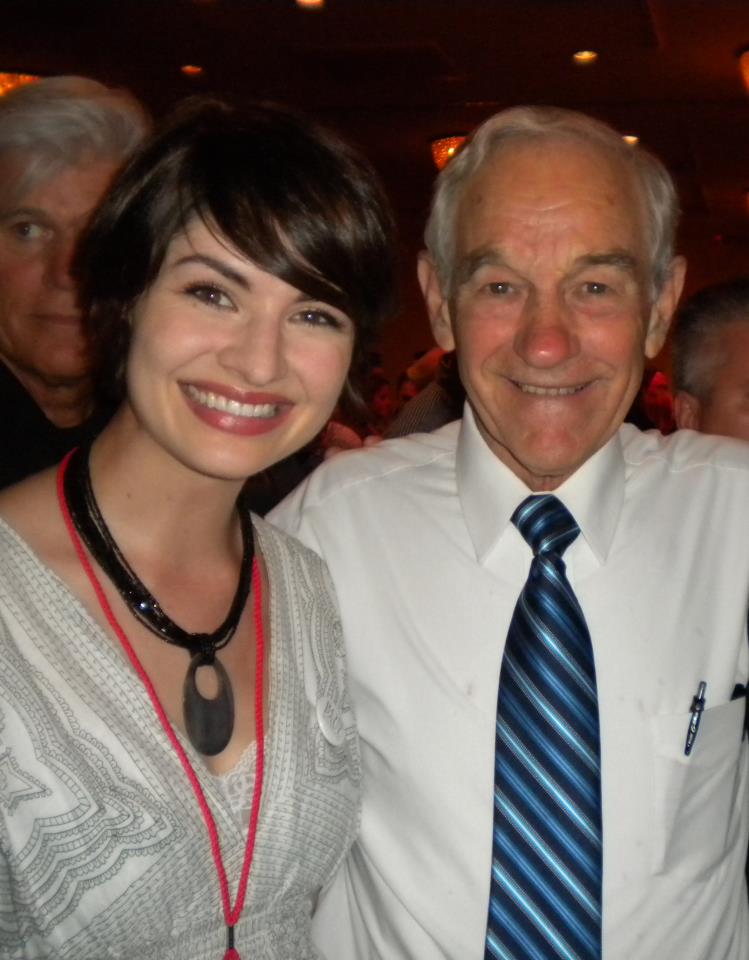 Here she is interviewing Ron Paul in November, 2012 (video uploaded in 2013):
https://youtu.be/psbgNCTTEnY
Here she is with Jeff Berwick on the TheAnarchast show in December, 2015 (Jeff wants to know where she's been for the last 2-3 years since their last interview):
https://youtu.be/5jI8ngmo7Yg