El equipo de Bitcoin Stash está compuesto por un grupo de ex desarrolladores de Bitcoin Cash y miembros de la comunidad que se han sentido consternados ante la perspectiva actual de BCH. Estamos seguros de que está al tanto, pero una multitud de factores muestran que hay un desastre en el horizonte para Bitcoin Cash. Bitcoin ABC está proponiendo un tenedor difícil y contencioso, Craig "Faketoshi" Wright está avanzando para desembolsar su propia moneda (Bitcoin SV) por interés propio, y Bitmain ha revelado una tenencia extremadamente grande de BCH de la que intentan librarse.
Como lo vemos, es inevitable un colapso de la cadena por el precio y el desplazamiento. Hemos decidido que debemos tomar medidas ahora, para librarnos para siempre de los malos actores que plagan esta cadena. Estamos planeando obtener una bifurcación dura de Bitcoin Cash el 15 de noviembre. Con la bifurcación, no aumentaremos el tamaño máximo de bloque ni seguiremos la hoja de ruta de la tokenización / ICO de Bitcoin ABC. Sin embargo, Bitcoin Stash implementará la protección de reproducción y continuará utilizando el algoritmo de minería SHA-256.
Con la minería fusionada, Bitcoin Stash resolverá los problemas de seguridad que actualmente obstaculizan el efectivo de Bitcoin. Como una cadena minoritaria, Bitcoin Cash está luchando para obtener una tasa de hash sustancial, y esto solo ha empeorado a raíz de su reciente caída en el precio. A partir del 25/9/18, la tasa de hash de Bitcoin Cash solo totaliza alrededor del 6% de la de Bitcoin. La tasa de hash de Bitcoin Cash ha estado disminuyendo continuamente desde un pico de aproximadamente el 15% de Bitcoin en mayo de 2018, y no vemos que esta situación mejore. La minería fusionada llevará a que Bitcoin Stash obtenga una tasa de hash más necesaria, ya que la cadena estará formada por mineros de Bitcoin, Bitcoin Cash y Bitcoin Stash.
Como resultado, habrá tres beneficios que se realizarán de inmediato. Primero, Bitcoin Stash será menos susceptible a un ataque del 51% que recientemente ha afectado a otras cadenas como Bitcoin Gold y Verge. En segundo lugar, una sola entidad como Bitmain de Jihan Wu o CoinGeek de Craig Wright tendrá dificultades para forzar cambios de ruptura de consenso, ya que ahora deben reunir una tasa de hash mucho. Y, en tercer lugar, la minería fusionada también aumentará la seguridad en Bitcoin, ya que los mineros verán una mayor rentabilidad y ya no tendrán que elegir entre minar una cadena y perder la otra. Debido a esto, Bitcoin Stash no solo será una versión más segura y descentralizada de Bitcoin Cash, sino que también beneficiará a los mineros actuales de Bitcoin y Bitcoin Cash.
Después de la bifurcación, los titulares de Bitcoin Cash podrán obtener una cantidad equivalente de nuestras monedas si mantienen las llaves privadas en su billetera.
Downloads
Download Bitcoin Stash wallet binary files from our GitHub page using links below (Windows & Linux):
https://github.com/bstash/BitcoinStash/releases

Windows 32bit Download
Windows 64bit Download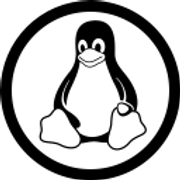 Linux i686 Download
Linux x32 x64 Download
Instruction:
Uncompress the downloaded zip file (.tar.gz file for Linux) and double-click on bitcoin-qt file under the bin folder to run the Bitcoin Stash GUI Wallet.
UPDATE: v0.0rc3
This release fixes a major bug where nodes would fail the initial block download.
Update is required for your node to stay in sync when offline for a long length of time or when downloading the blockchain for the first time.
Bitcoin Stash Explorer
http://explorer.bstash.org/
Bitcoin Stash Merged Mining Guide:
https://github.com/bstash/BitcoinStash- ... ning-Guide
Official Website:
https://bstash.org
Forum:
https://forum.bstash.org
Twitter:
https://twitter.com/bitcoinstash
Medium:
https://medium.com/@bitcoinstash
Specifications
Algorithm: SHA-256
Total supply: 21,000,000
Ticker symbol: BSH
Forked from: Bitcoin Cash
Block time: 10 min
White paper:
https://bitcoin.org/bitcoin.pdf