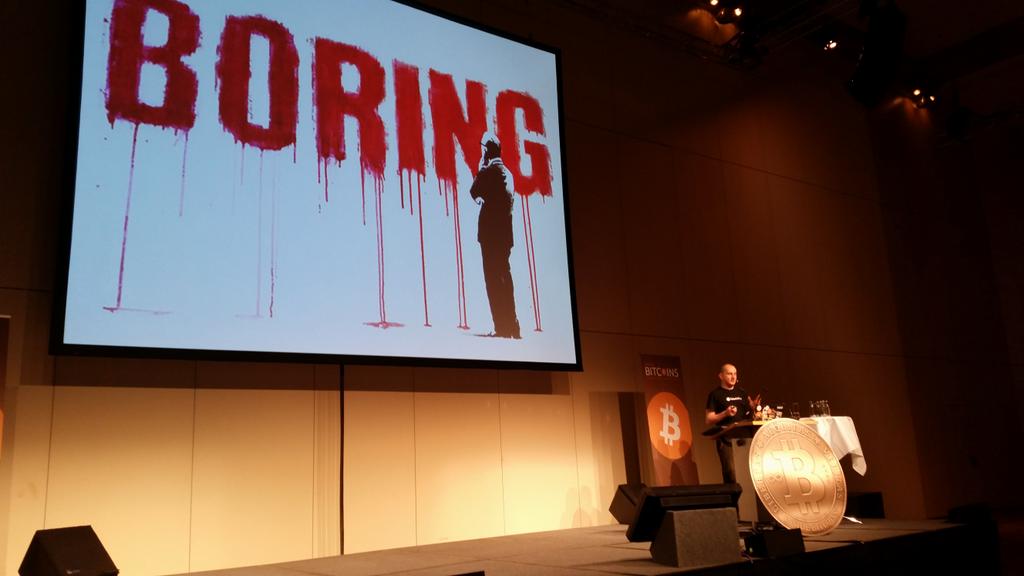 Hi everyone,
I founded
SatoshiPay
in September 2014 as a bitcoin payment processing company and we specialised in nanopayments (amounts down to fractions of a cent) using bitcoin micropayment channels around April this year. And it has been a fun ride ever since! What I've learned from our small pivot is never to be afraid to question everything one has built so far, not to spend too much time on optimising a product before market fit is proven (d'oh! lean start-up calling..) and to listen to my gut feeling more. It feels amazing to create things that haven't been done before.
Before starting SatoshiPay I had brief stints at 37Coins (P2P remittance) and Bitcoin Brothers (ASIC hardware). Before that I co-founded Ecobytes (non-profit web hosting and services for small NGOs) and was technical coordinator at BeWelcome (non-profit hospitality exchange).
During my non-profit time I travelled around Europe and Asia for about 10 years continuously, without ever flying. On my overland trip from Central Europe to almost everywhere in East Asia I took countless trains, buses, ferries, I hitch-hiked, cycled and "hitch-biked". I had a looot of time to think about connecting the people along my travels, for example by alternative monetary systems, and it was around that time in 2011 when I discovered bitcoin.
I mined and traded bitcoins and other cryptocurrencies, built applications on top of them, gave presentations about all things blockchain and went on bitcoin safaris ever since. Every time I use bitcoin I feel as if I'm living in the future, where open source principles have finally reached the very fabric of our society: value exchange. It's a future where no one needs to ask anyone for permission to transfer what belongs to them anywhere on the planet, or to build systems that facilitate this exchange.
Oh, talking about asking – ask me anything!