This world is a very corrupt place. Anyone who has ever investigated the monetary system, and capitalism, and who really has power, is given a very clear perspective, that we are not free. We get up every morning to go to a job, to make money, that we are required to earn, to have a roof over our heads, and to put food on the table. We believe that this is the normal life. We believe it is normal, because we have been doing it for so long, that we don't know any other way of doing this. From the money we earn, we pay taxes, not just on our total income, but also on everything we purchase. Should we not have enough money from our job, to live the life we wish to live, we are able to borrow it from a bank, who charges us interest on the debt they give us, on top of all the taxes we pay. So very quickly, without our realization, we have become slaves to banks, and governments.

https://youtu.be/uvSRNuEfCOY

Since we are always scrambling to pay off our debts and taxes, corporations have taken advantage, and have shut down almost all "mom and pop" run business's and have taken control of prices for common goods and services. Like Walmart, and fast food chains, where you can buy a cheap unhealthy meal for 5 dollars, when a healthy meal costs 10 dollars. As a result of our declining health, we are given big pharma to give us medicine that helps us deal with the symptoms of whatever may be ailing us, while keeping us on a monthly prescription, creating return customers.

So now we have become slaves to, governments, banks, corporations, and doctors. All without really understanding the magnitude of the power we have given away. When you research this, if you find the time between jobs and get curious enough to look behind the curtain. You discover that the same people run most of the banks around the world. The most common name you will find, is the Rothchilds. In fact only 3 countries remain, where the Rothchilds do not won the central banks. Those three countries are, Iran, Cuba, and North Korea. The entire rest of the world, is a literal slave to the Rothchilds and we don't even know it.
https://youtu.be/q9NnPN6TM_g

However, the only thing keeping us a slave to them, is money. Since they control every currency minus three in this world, their weapon against us, their tool, to keep us in slavery is money. It keeps the people at work, it keeps the corporations, the banks, the governments, and the doctors in business. It also, keep you, unfulfilled, sick, in debt, working your youth away to retirement, where you've been saving up a little nest egg for. By the time you're of age to retire, you're generally too old to live all the dreams you used to have. Instead they become a nightmare, but you're thankfully awoken every night due to cramps and having to pee every 2 hours.

https://youtu.be/A-rEb0KuopI

Money controls us, and school educates us to be controlled by money. School prepares us for a life of work. Until now, we have not had a viable alternative, and so the slavery has continued to a point where human beings will destroy the planet in the name of profit, including sacrificing their own values and morals just to pay the bills.

https://youtu.be/ERbvKrH-GC4

https://youtu.be/WfGMYdalClU

Yet out of the darkness, a solution has arrived. Someone, by the name of Satoshi Nakamoto, which is a pseudonym, came up with an idea to revolutionize how we deal with money. Bitcoin.

He found a way in which people could take back their own power, away from the turmoil of economic woes, and the power of banks, and governments. He found a way to give each and every person, control of their own financial destiny. Thus stripping the Rothchilds of their centuries long reign on this planet. Bitcoin has become the first feasible solution to liberating not only humanity, but the entire world from the destruction of corporations.

https://youtu.be/Gc2en3nHxA4

By giving people Bitcoin, he has started a revolution in how we deal with money. This revolution is only just beginning, but miraculously it is taking off and becoming more and more known.

The current economic paradigm that has a death grip on the world, is mathematically designed to fail. The words sustainability and efficiency are swear words in the world of capitalism. Anything that is designed to last, and designed to perform good for years and years, is backwards productive to making a profit. This is why we still have gas vehicles. The technology is long obsolete, and the car company Tesla has proven that. Just recently, they launched a car that can go for 0-60 MPH in under 2.3 seconds. It is an electric car. No gas powered car has ever gone that fast that quickly.

http://money.cnn.com/2017/02/07/technol ... eleration/

Technology has been stunted at every turn due to capitalism. We do not need any sources of energy that aren't clean any longer. We don't need nuclear, when we have solar power. There are many ideas no on how to use solar power such as making solar roads, or again, Tesla has come up with solar shingles to be installed on rooftops at a very affordable price.

https://www.bloomberg.com/news/articles ... -dumb-roof


3D printing as well, has the potential to do things we can't even imagine yet, especially in the medical field. All of these technologies struggle to become known, because capitalism doesn't want you to know.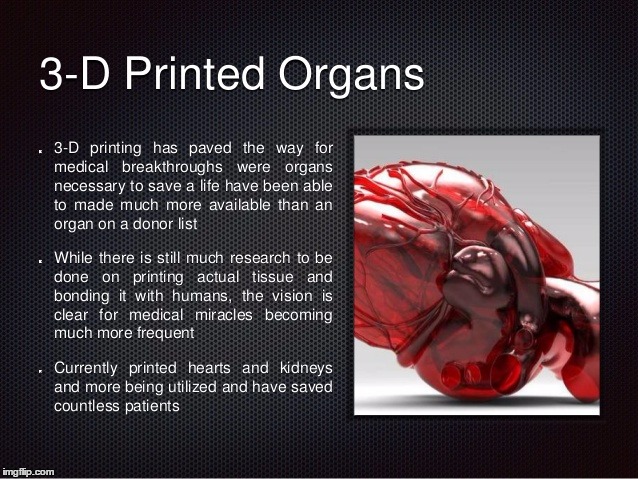 via Imgflip Meme Generator

Bitcoin. Bitcoin is the missing piece of the puzzle, the piece that can help bring together all technology and all people from around the world. Since bitcoin requires you to become your own bank, you are free of limitation in what you can do. There are now bitcoin lending sites or crowdfunding sites, where you can move beyond money without anyone getting in your way. As more and more people begin to deal in bitcoin, the old monetary system will crumble and fail. Like in Greece, when the banks failed there, chaos ensued. This is because everyone was dependent on the banks and didn't know what to do without them. If Bitcoin was more well known, the bank could have failed, and people wouldn't have cared, and the economy wouldn't have suffered.

Bitcoin is like gold, but it's better than gold, because gold is heavy and no one wants to carry it around to pay for a chocolate bar. Bitcoin enables us to trade something that can't be devaluated. If Bitcoin fails, it won't be because it lost its value, it will be because there was a flaw in the system. Which is possible because it's still a new technology and as the masses discover it, we may find it's not perfect. Which is where another crypto-currency will come in and take over.

https://coinmarketcap.com/

The future of money is going to be crypto-currencies. Of this, there is no doubt. The world is simply leaning too far on technology to go anywhere else. In fact, it must evolve to crypto currencies, because when the economy fails, if we do not have a feasible solution to implement, there will be wars and choas, and what the bible and many other scriptures and predictions have referred to as the end of times. Bitcoin is our ticket to liberation, our ticket to a new way of living. It is the freedom we have been waiting for.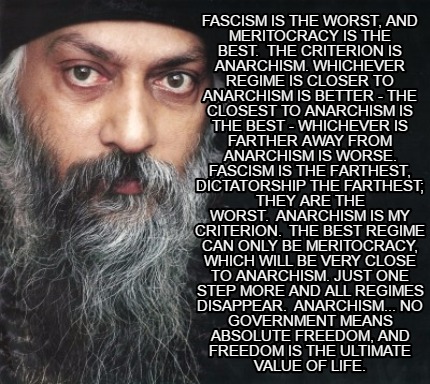 What does that world look like, when Bitcoin becomes the new currency? That is a paradigm I can't quite imagine yet, because we aren't there yet. I just know, that is the paradigm of a more evolved species. One in which human beings take a little more responsibility for their actions, because they are no longer beholden to the limitations imposed upon them by outside influences. Bitcoin is the smoking gun of the future.

https://youtu.be/h47SIjhjf84


Get started with bitcoin here!
beginners-help/a-no-bs-way-to-get-start ... 17062.html